Power to the Player: Skill Trees Put Control in Gamer Hands
Posted on June 29, 2016 by
One of my favorite things about games is really putting myself into them, constructing a story and persona for whatever character I'm playing. While I can enjoy a well-crafted story by somebody else, for me, there's no greater source of fun than changing how my character looks and behaves. And with the popularity of skill trees, customization is easier than ever, appearing in titles across many different genres.
Skill trees, those branching systems of abilities that allow players to pick and choose what they want to specialize, have been around for a long time. They used to be uncommon outside genres like RPGs that traditionally offer customization—but with games merging into new genres, skill trees are becoming increasingly popular everywhere, giving fans of many genres the ability to customize their character to their liking. What is it that's so effective about this system?
Skill Trees Optimize Games for Multiple Kinds of Play
It's not hard to see what players like about skill trees. By allowing them to make adjustments to how they play through actual mechanics, games can attract a broader range of players than if they were to only feature one kind of gameplay.
The Elder Scrolls: Skyrim, as well as the rest of the series, really uses skill trees to allow players to take multiple approaches to success. The trees in this game update with your personal playstyle—your skills upgrade automatically as you use them, so a player who consistently sneaks will have a higher sneak skill than someone who never does. The skill trees also allow players to put points into whatever skills they like, whether that's to accentuate a preferred style (such as sneaking), or to help boost a weak point (so a player who isn't very good at dodging places points in heavier armor to offset damage they might take). This level of customization lets you have complete control over how the game plays, making it ideal for people who like sword fighting, magic, archery, sneaking, or even just exploring.
The upcoming Troll and I features a more linear design than the arguably too-open Skyrim, its tight narrative design supported by a streamlined talent tree that focuses on specialization. In Troll and I, you take control of a young boy and his troll companion as they evade capture, gaining skills and experience as you go. In this case, you apply the experience you gain to the skills you want to use—you can think of it like shopping and only putting the items you want in your cart. The result can be a hybrid approach, using magic, stealth, and attack power in equal measure, or a more specialized one that prioritizes whatever you prefer.
In Troll and I, the skill tree ensures that the game works to accommodate each playstyle. While Skyrim's system works well and can be quite fun, it can also feel a little unbalanced—magic is notoriously underpowered in comparison to the incredible stealth and archery combos. By focusing your attention in a few areas, Troll and I still attracts multiple types of players, but does so through dedication to several playstyles rather than a potentially shallow approach to many.
Looking Forward to the Future of Skill Trees
Skill trees are already popular, but that doesn't mean they've been perfected. As they appear in more and more franchises, including those where they weren't before, players begin to notice more flaws about them, such as a lack of balance or an almost arbitrary use of skills. With the mechanic becoming more and more popular, how can developers improve on the formula?
One of the most universally praised features of talent trees is freedom. There's a reason so many people like Skyrim's system, despite its lack of balance—every action is open to you, and you can choose to change your playstyle at any time without any great cost to you. Similarly, Final Fantasy X's unique sphere grid system allows players to pick up whatever skills they want, unlocking unique paths to shape how their character feels and plays. It's more confusing than the average tree, but there's a lot of fun to be had in upgrading each character to be a powerhouse in multiple skills.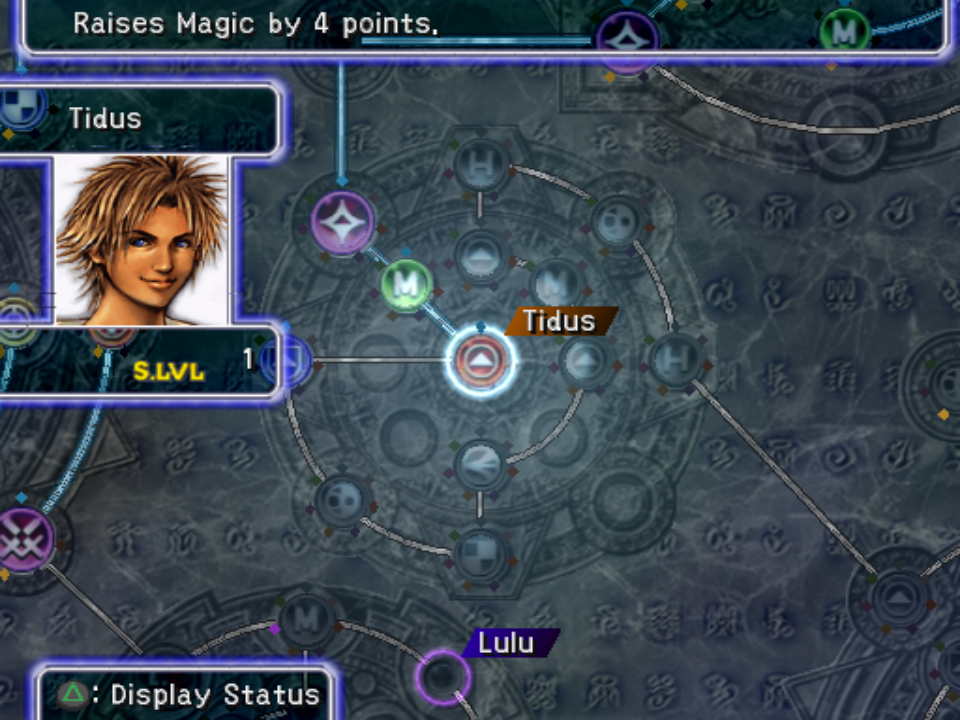 But balance is also important. That doesn't mean every skill needs to be weak—in fact, players love the feeling of unlocking a powerful ability that takes gameplay to a whole new level. The fun of balance is not feeling like you're all equally underpowered, but rather in unlocking the ultimate ability for your class or specialization. In World of Warcraft, for example, unlocking the numerous passive benefits are great for overall damage or healing output, but that's not interesting to most players—what we want is a shiny new ability, whether it's a great heal like a paladin's Lay on Hands or a powerful attack like the warlock's Chaos Bolt.
Just having a skill tree isn't enough. If it feels out of place—such as Mirror's Edge: Catalyst's version, which, by including combat, requires more combat to be present in the game than many players like in a series that's ostensibly about freerunning—or if it's merely cosmetic, players are less likely to enjoy it. While few players will pick up a game solely because it has a skill tree, the mechanic can add an extra degree of fun or excitement.
Skill Trees Invigorate Gameplay with Exciting New Features
The popularity of skill trees is likely because they've been so successful in making players feel like they have a greater influence over the game they're playing. As players, we want to feel in control—it's part of the unique fun of games versus other media—but we want our choices to matter. That's why talent trees can be so much fun; we see tangible results from our hard work, and use those results to reward ourselves with new and exciting abilities.
A skill tree won't work in every game, but they can be a valuable addition to the right one. Games are getting more sophisticated, and skill trees are evidence of that—the better games get, the more interesting and complex trees we're likely to see, giving us more control than ever over how we play—and enjoy—video games.
For an incredible fantasy experience, preorder Troll and I today! Featuring a variety of skills to learn and abilities to master, the game takes you on an amazing narrative journey through Scandinavian troll mythology.
Lead Image Source: Skyrim Wikia user Elder Warlock